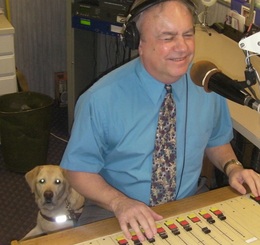 Doug Spade - The host of Lenawee County's original telephone talk show for 25 years, Doug became fascinated with broadcasting at an early age, first taking to the airwaves at age eight. After attending the Michigan School for the Blind for four years, Doug became one of the first blind students in the state to be mainstreamed into the public schools. A graduate of Camden-Frontier High School, Doug moved to Adrian to attend Adrian College and further his broadcasting career.

Elected Michigan's second blind state representative in 1998, Doug served the maximum three terms allowed by the state constitution. His Leader Dog at the time, Toby—the first service dog to ever work with a Michigan legislator---became the unofficial 111th member of the House of Representatives.

After his time in the legislature, Doug worked to encourage greater numbers of Michigan businesses and businesses owned by service-disabled veterans or other people with disabilities to bid on state government contracts. Doug currently is a partner and co-owner of Integrity Communicators LLC, an Adrian-based advertising and commercial production agency. He and his wife JoAnn have been married for more than 30 years and live in Adrian with Doug's current Leader Dog, Lucky.
---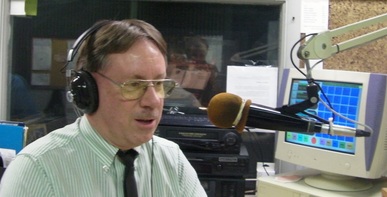 Mike Clement - With an extensive background in broadcasting spanning more than two decades, Mike pursued multiple interests in radio, ranging from air personality, to sports director, to more than 11 years as news director, earning a number of awards for news excellence.

After Doug Spade was elected state representative in 1998, Mike joined his legislative office, eventually becoming Chief of Staff, and playing an integral role in numerous political campaigns. He later partnered with Doug in efforts to encourage greater participation in state contract bidding opportunities for businesses owned by people with disabilities and service-disabled veterans. Mike is also partner and co-owner of Integrity Communicators LLC.
---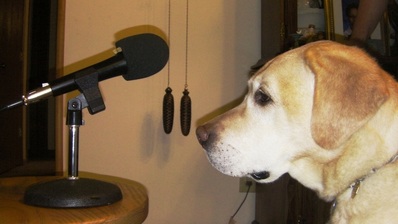 Lucky - Practicing for our next broadcast , where he will be promoting dog treats!
---